The Boomer Years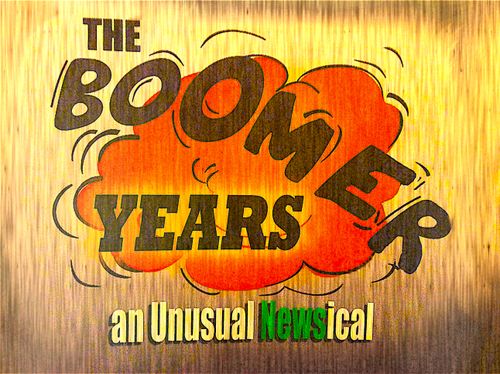 An hour and twenty minute original musical stage show by Eddie and Frank Thomas that chronicles the years 1946 through 1964 and the "coming of age" of the Baby Boomer Generation with 50 songs, 250 news headlines and a backdrop made of 140 pictures and posters from the era. 
The Boomer Years  <-- 1946
"Get your kicks" with Nat King Cole's "Route 66"
OThe Boomer Years <--1947
Swing from 1946 and Lionel Hampton's "Hey! Ba Ba Re Bop" into 1947 and The Mills Brothers "Across the Alley from the Alamo"
The Boomer Years <-- 1950
Lots of history...lots of music.  The Ames Brothers got toes tapping with  "Rag Mop," Teresa Brewer sang "Music, Music, Music" and Patti Page touched hearts and souls with "Tennessee Waltz."
Students Eager to Learn... Took a Field Trip they will never forget.
BOOMERS for Burnsville 4th graders