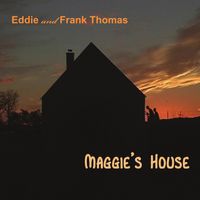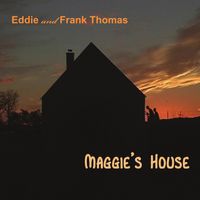 Lyrics
Dancin' 'Round the Table 3:22
© 2010 James E. Thomas, Jr.
Misty Owl Music (ASCAP)

Sock feet slidin' on the kitchen floor,
Radio's playing more and more,
Mama's wrapped in daddy's arms,
Dancin' 'round the table.

Mama takes me by the hand,
Daddy picks up Sally Ann,
Two steps up and two steps back,
We are dancin' 'round the table.

Whole world lived down the road,
A place there was no trouble,
When everything got fixed right,
Dancin' 'round the table.

Paw John played the fiddle
From his picture in the parlor.
The whippoorwill singing still
Somewhere down the hollow.

Forty watts are shinin' bright
On a drop cord from the ceiling.
That single white kitchen light
Tells the world how we're feeling.

Mama smiles daddy whispers
Something 'bout Lovey Dovin'.
She runs her fingers through his hair
Dancin' 'round the table.