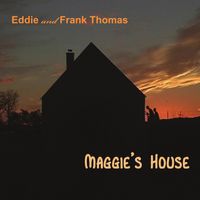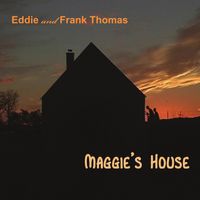 Lyrics
Young Boy 4:09
© 2010 James E. Thomas, Jr.
Misty Owl Music (ASCAP)

A young boy with sleepy eyes
From his mother's featherbed rises.
Standing in the predawn by a window he watches
A black mare sleeping on the mountain.
Where does she come from, and in blue morning light
Where does she go? He's curious to know.
Young Jim is curious to know.

From darkness…from nowhere...
A red steed with golden mane rises.
Thunder of his heels crashing silently the dawn,
Upward horizon softly glowing.

As from nowhere he came, tosses his mane, And gallops away westward going.
Young Jim by the window in the cool morning air
Wipes frost from the glass, stares 'cross the field.
His eyes like wild footsteps fly.

The young boy with sleepy eyes
Is standing by the window in the moonlight.
His mother lies watching from the warm featherbed,
Father puts his hand on the boy's shoulder.
Together they are staring through the steel gray morning
At a pale white pony on the meadow.
How that pony glows. Go where the pony goes.
His eyes like wild footsteps fly.

What pleasures await those who are curious at heart,
Under every question there lies gold.
Keep the candle burning, turning spark into a flame.
How far that little candle lets us see.
Curious at heart let us be.

The young boy is sleeping now.
Somewhere west of a mountain,
He grips the bridle mane of a pale white pony.
Across the desert sand they bareback ride.